ALPE is a private school in Geneva which specialises in English language teaching for children and teenagers.
For more than 25 years, we have been in the field, very close to the children and in most cases at the very place of their schooling.
Recognized as a GOLD Preparation Centre by the University of Cambridge since 2019.
ALPE now has more than 1000 students, English-speaking teachers, and more than 15 levels of courses.
More than 200 children sit for different exams of the University of Cambridge with us each year.
ALPE offers them from the age of 4 (first primary) and until the end of their schooling, a pleasant and effective learning experience of English.
An invaluable asset and a definite advantage for their school, university and professional future!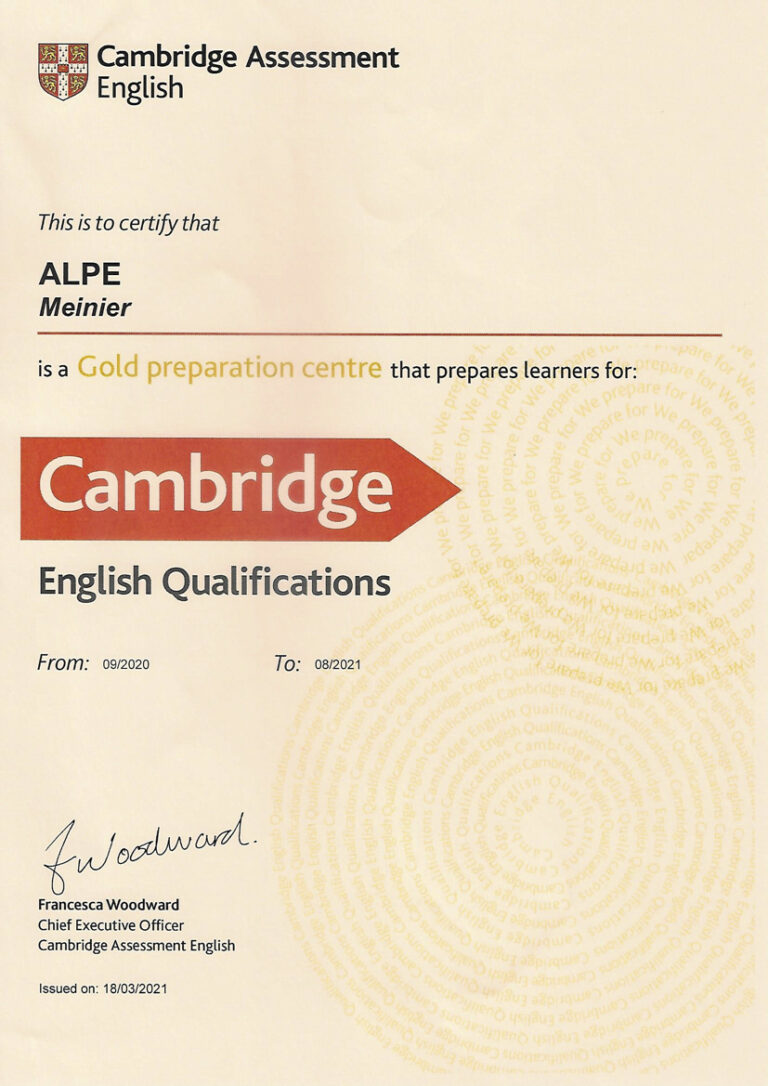 Cambridge – exam preparation 
Each year, more than 3 million candidates sit for the Cambridge University exams. These exams are recognized by universities and secondary schools around the world and in the workplace. They are tangible and reliable proof of English language qualification.
The Children's Language Association (ALPE) has over 20 years of experience preparing children for Cambridge exams.
In Great Britain and the Anglo-Saxon countries, a large number of universities use the CAE to certify a candidate's level of English, a necessary condition for admission to higher education.
Cambridge exams in detail
Determine your child's English level
You can test and determine your child's English level online for free.
Click on the button which corresponds to your child's age.
Please note the score obtained and contact us at +41 (0)22 755 21 11.
This test takes approximately 10 minutes.